HERE'S WHAT WE'VE CREATED OVER THE YEARS
DF2020 CHATBOT SCRIPTED DIALOGUE
Our mission at DF2020 is to improve individual decision making by simplifying and streamlining the use of complex knowledge, across all digital touchpoints and devices. Complex Knowledge is the blended use of regulatory, statutory, policy, legal, tax, tariffs and procedural practices which impacts all public sectors and industries. Create, share, measure and evolve to generate a new form of big data which is developed through knowledge driven, human powered artificial intelligence. In a fast moving data driven-economy this is your opportunity to gain competitive advantage and dramatically improve your internal and external business operations.
---
User Interface Design, Windows Based Application Development
---
MEASURE PRO FIELD FORCE MANAGEMENT
Out of sight and out of mind spells bad things for your business. Now, you can measure your field force's productivity and efficiency from a straightforward PC user interface and on both iOS and Android devices. Empower them to manage their time better and perform to their full potential. Quickly replace those cancelled appointments and avoid failed meetings due to incomplete agendas. No longer does your field force staff constitute one of your business's great unmeasurable variables that keep you up at night. Our application ecosystem guides them to have their most productive day ever. Every day. In real time.
---
User Interface Design, Development, Mobile Development
---
APN (ACCOLADE PET NUTRITION)
APN is a brand of dog food of exceptional quality that does justice to the unconditional loyalty of your pet. The APN System offers its distributors, which is a network of representatives that makes APN Accolade Pet Nutrition accessible to the public, full administrative and logistical support.
AUTHENTIC-U
Authentic-U is the website for the private practice of Dr. Felicity Schoombie, a qualified, registered medical doctor. She offers an holistic approach to patient diagnosis, treatment and care. Her treatment range includes Energy Medicine (Bio-Magnetic-Energy-Regulation); Counselling and Workshops; Velasmooth Cellulite Treatment and the Metabolic-Balance program.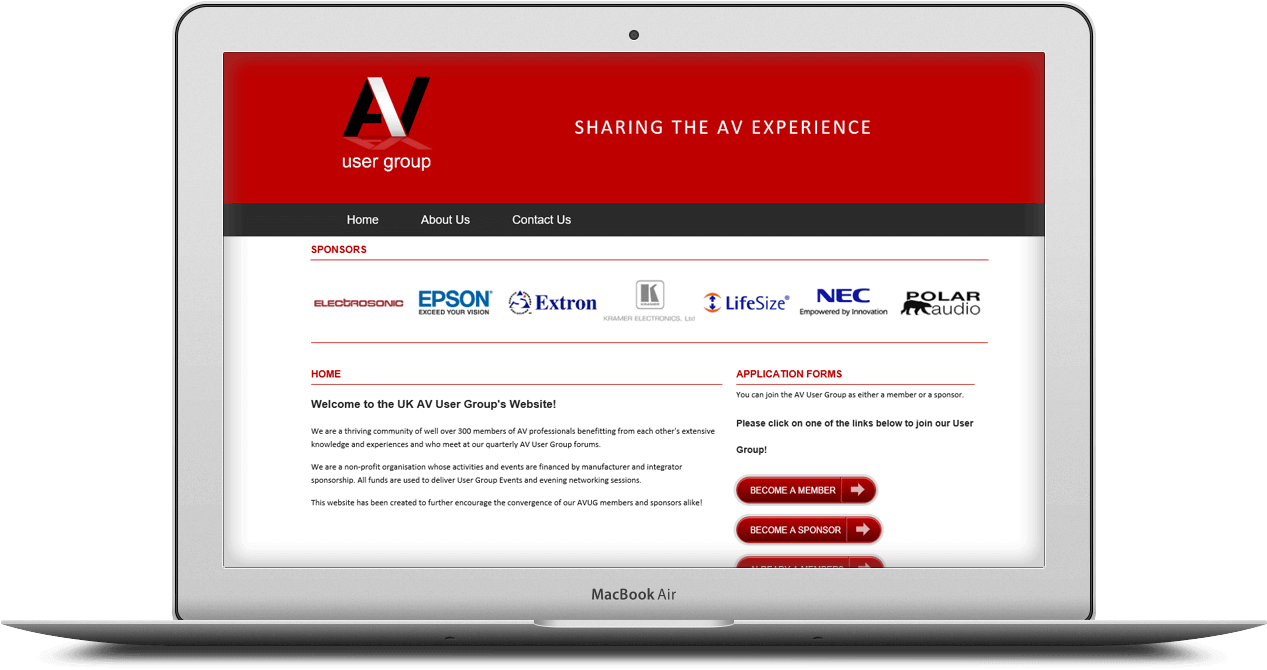 AVUG
AVUG is the website for the Audio Visual User Group. It is a forum for managers that are responsible for their organisation's visual communications. Its aim is to promote the effective use of AV communications technology within user organisations and to help managers maintain the skills and knowledge they need to implement AV projects and manage service provision.
---
User Interface Design, Development
---
BANKNOTE WATCH SOUTH AFRICA
Banknote Watch is a website where any individual can report stained bank notes. Its objective is to enhance cash security and reduce criminal attacks against cash in SA. Organisations can also become certified members of Banknote Watch SA. Membership of Banknote Watch SA is inclusive and fully representative of the cash industry and associated organisations and services, including government, gaming industry, police and retail groups.
---
User Interface Design, Development
---
VIEW WEBSITE
CERBERUS RISK CONSULTANTS
Cerberus Risk Consultants offers a service to protect organisations against fraud, by preventing fraud rather than investigating fraud. They provide the correct training of staff to prevent both internal and external financial crime attempts, and promote a culture within organisations that through proper governance, risk management and ethical practice, the financial crime risk is significantly reduced. They also offer state of the art technology in financial crime data management, data matching and data visualisation that is real time, on line data.
---
User Interface Design, Development
---
COMMUNILOT
The Communilot System offers the most convenient and enjoyable way to play Lotto and Powerball in South Africa and it maximize your chances of winning. Exciting features include Pool Play (play and win as a team); Play Now Pay Later (allows you to schedule transactions in advance without having the funds available in your electronic wallet); Bulk Play (the system can generate up to 1000 numbers with a few clicks) and Intelligent Quick Pick (system generated, scientifically selected numbers).
---
User Interface Design, Development
---
VIEW WEBSITE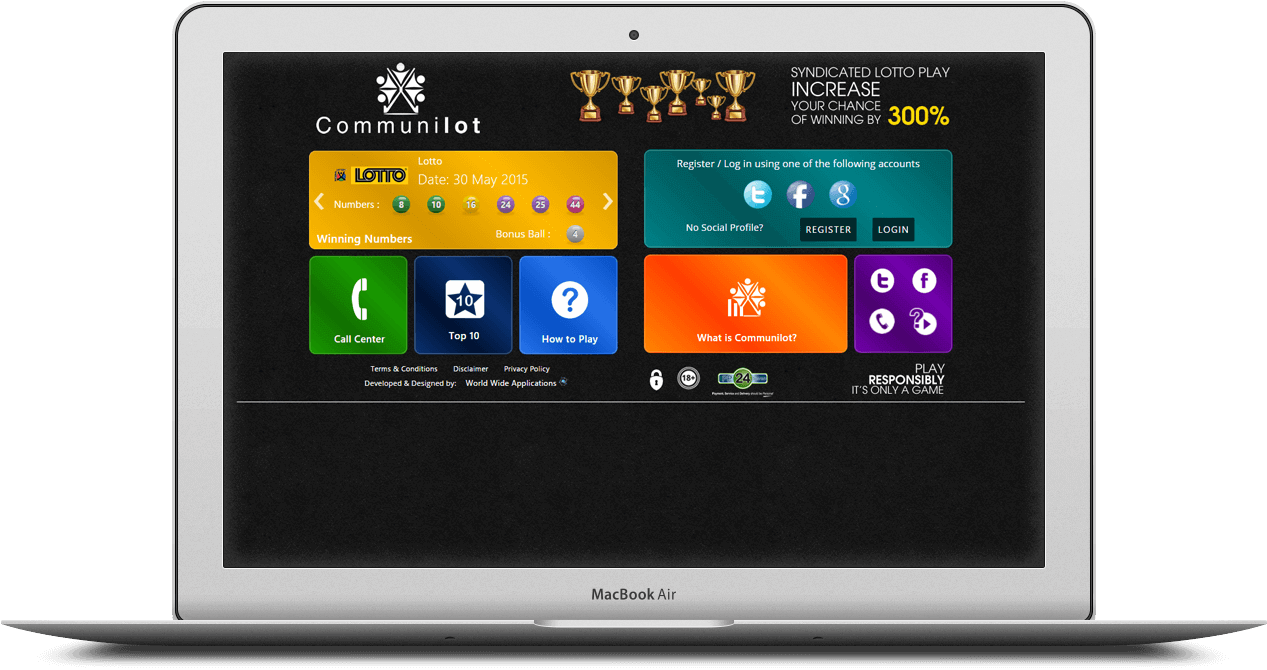 DATASPEC
The Dataspec System assists in managing multiple companies and other strategic business units in the convenience of one system. All financial information is captured in one central database to enable owners and shareholders to view the collective outcome of the combined companies' financial flow.
VIEW WEBSITE
DEPARTMENT OF RURAL DEVELOPMENT AND LAND REFORM
An Electronic Document Management System developed for the Department of Rural Development and Land Reform, to capture documentation related to Land Reform and Land Restitution. It is a comprehensive solution and includes functionality such as cover pages, importing and referencing of external files, user access layering, searching and viewing of files, user and system administration, as well as a range of reports from progress reports, quality control reports and statistical reports.
ERX
The eRx System is a complete medical supply solution for hospitals, clinics, pharmacies and other medical institutions. It caters for everything from patient management, eCard management, prescription capturing and dispensing of medicines, to a comprehensive stock control system. It also incorporates a revolutionary new robotic system that allows for the automatic dispensing of medicines to patients.
FUTURE FINDER
FutureFinder is a confidential guide for improving the future of individuals, organisations and nations, and is the brain child of the Instituted of Futuroloy. It comprises of a scientifically custom designed questionnaire for each type of user, and gauges thirty relevant factors on a scale of importance according to the role they play in driving and determining the future. The results will indicate if the user is on a path to an optimal destiny on the one end, or at worst, heading in a completely wrong direction. It can be found on the official website of the Institute of Futurology that also includes future related information, articles and links.
VIEW WEBSITE
IDENTI MASSES
Identi Masses is a system that aims to protect all children in SA, anywhere and in any financial situation, against abduction. It comprises of a centralised, national and electronic database containing all the relevant and vital information of a child including high resolution photographs and fingerprints, as well as a safe and secure DNA bank. Identi Masses will immediately upon being informed of a child's disappearance, alert all South African Police Stations, Airports, Border Posts, the Media and NPO's/NGO's involved with missing children, therewith creating much needed awareness as soon as possible.
VIEW WEBSITE
PROMISE TO PAY
Promise to Pay is an honour system where promises of payment can be made and administered. The system allows Promise Requesters to register a custom fit promise(s) to Promise Givers , sends timely reminders to the Promise Givers, and keeps track of promises kept or broken. Broken promises are catered for by a dispute and/or arbitration process. Promise to Pay is ideal for any business or private person that provides short term credit facilities, as well as rental agencies. Risk profiles will indicate the reliability and honour of potential clients. Promise to Pay gives Promise Requesters the power to choose honourable clients with a good track record of making and keeping promises, and avoid dicey or uncertain clients. It is 'Your seal of trust'.
---
User Interface Design, User Experience Design, Development
---
REPAIR WATCH
RepairWatch is a system that innovatively links all role-players to one web-based platform, allowing Insurance Companies, Insurance Brokers, Repairers, Assessors and Vehicle Owners to communicate with each other, seamlessly and effectively. By availing up-to-date information to all relevant parties into the Repair Process (from arrival to hand-over to the client), RepairWatch™ takes the guesswork out of motor accident repairs. Claims Technicians can manage progress reports from their desktop as updated information is available continuously, as and when vehicles are moved through the repair process.
---
User Interface Design, Development
---
VIEW WEBSITE
SAFPS
The SAFPS System is a member-based system that provides a platform for credit providers and financial institutions to share fraud information with other members. Persons involved in a range of fraudulent behaviours are captured on the Shamwari database, which is capable of identifying individual and syndicate-type fraud. The system also includes a data analysis service that produces matches to possible fraud activity across a wide variety of data fields in milliseconds and portrays the data in graphic format. The Datacink Fraud Syndicate Service identifies fraud syndicates operating throughout the country and distributes warning emails to all SAFPS members.
VIEW WEBSITE
SASOL FITNESS CENTRES
This Windows Application is a Club Membership Management System, which caters for management of member's contracts, Biometric Access Control for turnstiles, as well as payment management via integration with a designated bank account.
SCS
The SCS System is a Management Application that includes a dashboard to monitor a range of different sensors installed on fuel tankers in real time, a vehicle tracking facility, and a security function to control and issue warning message regarding the unauthorised or untimely triggering of sensors as they happen.
SSAM
SSAM (Small Site Accounting Module) was custom developed for Metermatics, and is a logistical system for the transportation of fuel. It includes a dashboard with all the vital information visible at a single glance, a transaction capturing facility and comprehensive reports.
V-CLAIM
The V-Claim system is used by third-party service providers to the short-term insurance industry for management of assessment and repair functions performed in vehicle accident claims. It assists assessors with their daily tasks by managing daily events, clients, reporting and all relevant correspondence. It also incorporates the most comprehensive data warehouse currently available.
---
User Interface Design, Development
---
VIEW WEBSITE
WEDDINGS UNZIPPED
Weddings Unzipped is an interactive, online bridal portal to provide suppliers with free access to unique and easy to use tools that will assist them in marketing their products and/or services to prospective clients. It also provides the public with free and quick access to information and exciting deals from vendors that will guide them in making more informed decisions when it comes to designing their engagement, wedding and other marriage events.
VIEW WEBSITE
LIFEPI
Life Path Insight, or LifePi for short, is a personal development tool. It comprises of an online in-depth questionnaire that the client completes in their own time and space, as well as a separate analytical tool used by a professional analyst working closely with a trained clinical psychologist, to produce a report with a unique description of how the client responds to his or her work environment. It also includes an administration management system to control the entire process flow from setting up projects and linking the clients, assigning the questionnaires to analysts, downloading the personal reports, to scheduling feedback sessions with the client.
---
User Interface Design, Development
---